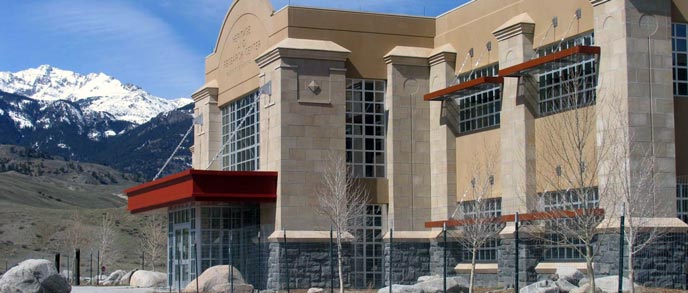 收到之前學校的來信,現在有黃石國家公園圖書館暑期工讀機會,需要工作十周,每周40小時,將會補貼$3000USD,並且提供住宿,感覺會是滿特別的經驗的,有興趣的快去申請吧
不過有資格限制,需要是 ALA accredited MLS/MLIS program OR a student who has graduated within the last year
Library Internship: Located just outside Gardiner, Montana, The Yellowstone Research Library provides service to researchers, park personnel, the local community, and park visitors. Housed in a building specifically geared toward cultural study at Yellowstone, the library is home to a rapidly growing special collection. This internship will allow the successful candidate to gain experience in almost every area of librarianship, however the main focus will be on cataloging and reference. The intern will gain practical experience working in their professional field and will be mentored by professional staff in each discipline. Intern will function as an entry-level employee and will be expected to conduct himself/herself with professional dress and demeanor and adhere to a 40-hour work week as determined by the supervisors
Qualifications:
This internship position requires a student currently enrolled in an ALA accredited MLS/MLIS program OR a student who has graduated within the last year. You must be able to prove that you are a current student or recent grad.
Stipend: Intern will be paid a stipend of $3000, plus housing, via our partner the Yellowstone Park Foundation.
Duration: The positions are full-time (40 hours per week) for 10 weeks, with the schedule and starting date negotiable.
Housing & Transportation: Shared park housing is assigned for this position. There is no public transportation; an automobile is required for transportation to and from work.
Application Procedure: Applicants must submit the following:
· Cover letter detailing relevant previous and current coursework, previous practicum or internship experiences, related work experience, and what you hope to gain from this internship.
· Resume including details of library circulation, reference desk, and cataloging experience gained on the job or through coursework. Include public speaking experience for the public tour aspect of internship.
· List of three professional references and contact information
· Unofficial copy of your graduate transcript or other document showing courses taken, grade received, and current courses enrolled.
Application Deadline: Application materials must be received via email or postmarked no later than February 13, 2016. See below for specific contact information.
Security: Since 9/11, the federal government has required background investigations on all employees using computers, including interns and volunteers. The successful applicant must complete a background investigation form and be finger-printed by a law enforcement agency.